Our SJCC team combines Simon's extensive knowledge and broad experience as a pharmacist and business manager, with Jann's expertise in training and development, research and education

Simon Carroll
Simon has over 35 years experience in the pharmaceutical industry.
This includes:
15 years as a pharmacy owner
4 years as a manager at the Pharmaceutical Society of Australia
8 years as a pharmacy manager
8 years as a pharmacy consultant in management, change, marketing, workflow and professional services
In addition to his B. Pharmacy; Simon has a:
Masters Degree in Marketing from the Monash University Business School
Grad Cert in Marketing Communication from the University of Canberra
Cert IV TAE from the Australian Institute of Management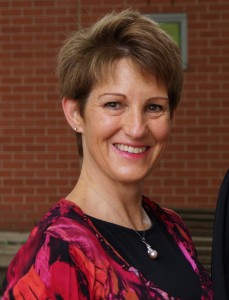 Dr Jann Carroll
Jann's experience in pharmacy goes back 25 years as a trainer and educator of pharmacy teams and includes writing some of the first QCPP documentation.
Jann lectures in Education at ACU in Canberra, presents worldwide on learning, teaching and IT integration into workplaces and is the author of numerous published papers on teaching and learning methods.
Jann's qualifications:

Bachelor of Social Science
Bachelor of Education
Master of Education
Doctor of Philosophy [Education]
Additional team members
SJCC support services are supported by an administration team and various specialist consultants who are brought in for particular projects.